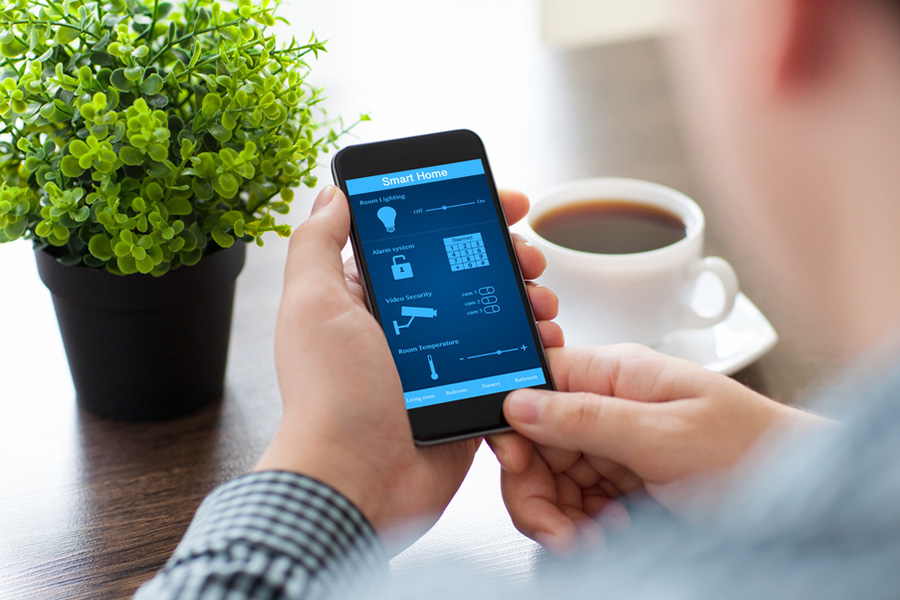 Tips To Control Your Topeka Home Security With Your Cell Phone
Nowadays, a home security system has more features than alarms and sensors. Your home defense might now involve CO detectors, smart lighting, and a range of home automation equipment. To command everything you can use your touchscreen hub when you are home. If you're away, you may control your Topeka home security with a phone.
Fortunately, the ADT Control® home security app makes interacting with your devices a breeze.
Getting Started With ADT Control
To begin controlling your Topeka home security system using your cell phone is through a download of the ADT Control app for your Apple or Android device. After it's installed, your ADT representative can guide you through the proper settings. After you've established your username and password details, you may log on using various devices. When wanting to engage your system, tap the easy-to-identify shield. You also have the ability to access any connected equipment from this convenient interface, including smart lights and locks, surveillance systems, and sensors.
Gain Remote Access From Wherever You Are
A home security app on your mobile device makes it easy to command components within your residence with the effortless touch of your finger. Did you remember to lock the door when you left? All you have to do is open your ADT mobile app. You have the ability to set your alarm, check camera footage, alter light levels, change the temperature, by touching the correct icon within the app. You will stay connected with automatic notifications on your phone when any of your components are triggered.
Get A Better View
By controlling your Topeka home security system with your phone, you can enjoy a live video feed of your interior and exterior wherever a camera is operating. Peruse live footage from your surveillance system straight from your cell phone, and record shorter segments or a single image, and access longer segments as you wish. If guests stop at your house – the mail carrier, a delivery driver, or a friend -- just use the bi-directional audio feature to talk with them.
Get the Most Out of Your System With Custom Schedules and Geo-Services
When you go to the primary menu, you will enjoy access to some advanced options. Set schedules for your lights, heat, sensors, and whatever else you want by designing a customized scene. In this area, you can program how devices operate together, and when you want them to activate or shut down. Make a end-of-day scene that switches off your common-area smart lighting, activates the porch light, lowers the temperature, and engages your overall security alarm. Then set a wake-up scene that does the opposite when the time comes to get out of bed.
If you would like to go even more high-tech, you could activate geo-services from the main hub or the app. Now, you can have your home "shut-down" by activating locks, turning off the lighting, and arming your security system when you leave the driveway. When you arrive following another day in the office, your home will come to life by automatically putting up the garage door and disengaging your security system.
Get The Power Of ADT Control In Topeka By Contacting Us Today
You can finally go away with certainty as you know your home is [[safer|more secure|better protected] than ever before. Simply dial (785) 268-2982 or complete the following form and a skilled security professional will help you build the ideal home security system for you -- complemented by the amazing functionality of ADT Control.