Door And Window Alarm Sensors In Topeka
If you're wondering about the most susceptible areas for a home invasion, your main entrance and first-floor windows are at the very top. Knowing this fact, it should come as no shock that window and door alarm sensors are vital components for home security packages in Topeka. Although the technology has been around for years, you may be amazed at what modern sensors can do.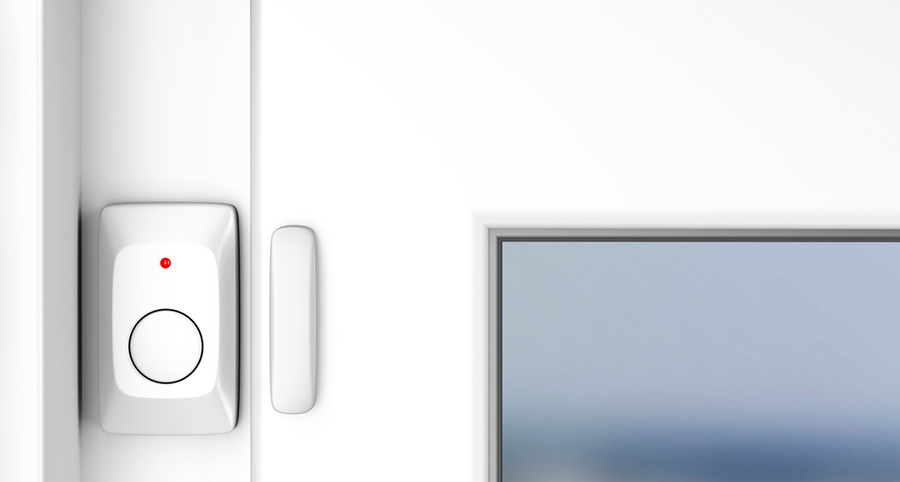 How Will Door and Window Sensors Defend Your Home?
No matter the type of ADT package you go with, door and window alarm sensors will be part of the agreement. Installation is also part of the deal so you there's no need for you to trouble with it yourself, and you won't need to stress about your sensors being positioned accurately.
The foundation of your door and window alarm sensors is a straightforward, yet effective two-piece magnetic contact. One part is adhered to the frame, and the other is secured directly to the window or door. You secure your entry and the matching contacts come together perfectly. When your security is activated and an entry point is opened, the contacts come apart and your alarm is tripped. But keep in mind, these advanced devices can do a good deal more than simply trigger your alarm.
Features Of ADT Window And Door Alarm Sensors In Topeka
At the forefront of your home defense, window and door alarm sensors offer numerous perks, such as the following:
Set off the alarm: These components trigger your high-decibel siren when a window or door is opened while your system is active.
Immediate updates: Want to know what's occuring at home when you're at work or on vacation? You have the ability to receive automatic alerts directly to your mobile device when a component is triggered.
Round-the-clock monitoring: You will not only be contacted, your 24-7 monitoring agents will be given an update too. Your property will be protected, regardless of your location.
Home automation integration: Program your security components to function in a complementary fashion. You may have your lights switch on or direct a camera to start recording if a window or door sensor is set off. Not only can you have your alarm sound, you'll have the chance to see who tripped the sensor initially.
Design appeal: It will be hard to tell the sensors are even installed. They have a low-profile, streamlined design that complements any decor. You even have the ability to install fully recessed options that are concealed from view.
Choice of connectivity: Pick from wireless or wired components depending on your type of installation. Either way, your home will be more secure.
More functional than previous iterations, door and window sensors in Topeka are able to be expertly integrated into your comprehensive home security system.
Request Your ADT Home Security Package In Topeka
How would you like to have modern window and door alarm sensors in Topeka that elevate your protection and interact straight to your home's automation? That is exactly what you will enjoy when you turn to your local ADT dealers at Secure24 Alarm Systems. If you're ready to get an idea of what we are able to do for you, call (785) 268-2982 or submit the easy form on this page.