A Customized Home Alarm System In Topeka For Your Unique Home
No matter if you're in the market for basic equipment or you'd like a smart house system, you can't go wrong in Topeka installing a home alarm system backed by ADT monitoring. From window and door sensors to keyfob remotes and panic buttons, your equipment will work as one to help protect your home. Every home security system in Topeka is professionally installed, simple to use, and monitored 24/7 by ADT.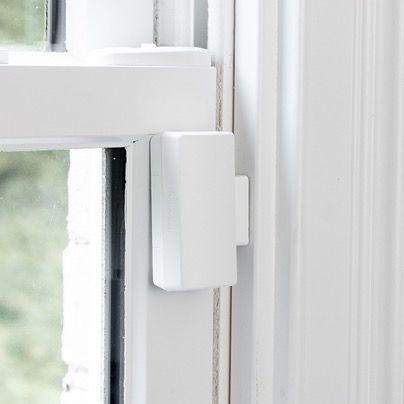 Window and Door Sensors Help Protect Your Home's Points of Entry
Help protect your home's points of entry when you install ADT monitored door and window sensors. When you switch on your system, your alarm will go off as soon as the magnets are separated.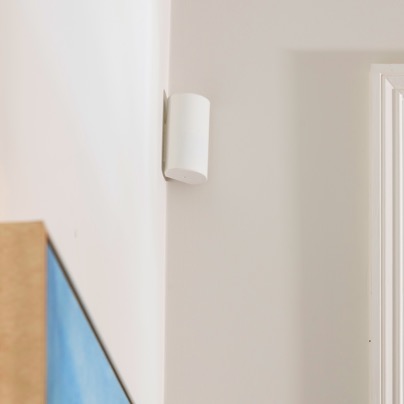 PIR Motion Sensors Recognize One's Movement And Heat
System motion sensors can shield a broad space and recognize all motion and body heat. With pet immunity under 60 pounds, your motion detectors can warn you of uninvited intruders and not your 4-legged friends.
High-Decibel Alarms Emit High-Pitched Sound
Every time a sensor is set-off, your home's high-pitched alarm acts to signal you with noise powerful enough to be heard throughout the house. The high-pitched alarm will help ensure your family is awake and gets to safety quickly.
Panic Button Remote Will Set Off Your Alarm
Should experience an emergency and you can't reach your home's digital keypad, you can easily set off your alarm using your panic button remote. Your remote can activate your high frequency alarm and signal the ADT monitoring station.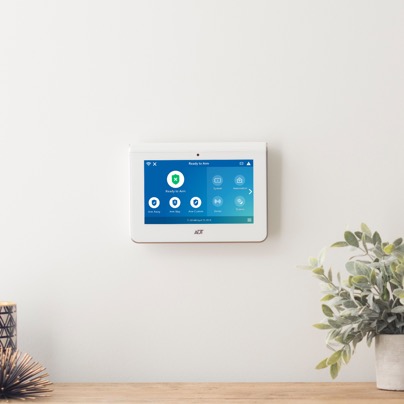 ADT's Digital Control Panel And Keypad Is Easy To Use
The digital control panel functions as the core for your home security system in Topeka. Your panel is easy to control and able to work with all of your home security products. The system can also notify the ADT monitoring center right away with the push of a button.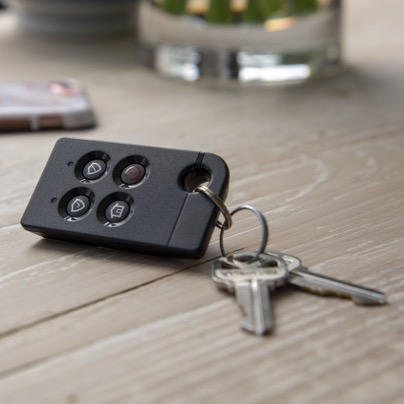 Wireless Keychain Remote Can Turn On Your Security System From Anywhere In The House
Arming and disarming the home security system is as natural as unlocking your car door. Just click the keyfob button from any location in the home to switch your alarms off and on.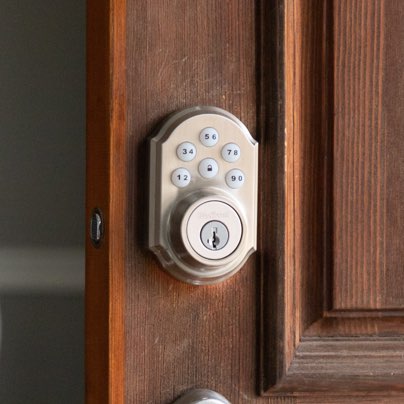 Smart Locks With Keyless Access
Get keyless access into your home with ADT monitored smart locks. Establish exclusive numerical codes for every member of your family. You can also unlock or lock your doors with a remote and receive alerts through ADT Command.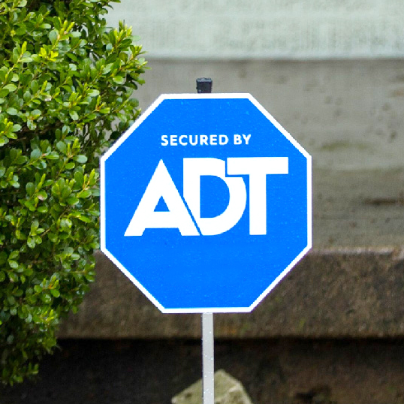 Signage And Stickers As A Deterrent
Caution unwanted visitors and let them know that your family's home is helped protected by a residential security system using ADT monitoring. Advertising that your property is protected by a Topeka home alarm system can often times be the best deterrent against intruders.
Professionally Installed Home Security System Works From Day One
While you are able to get your Topeka home alarm system directly out of a box, you have no assurance that it'll function the way you wanted it to. With professional installation, you can be assured that your home alarm system will be all ready to go with ADT monitoring immediately after install. Your installer will book appointments around your schedule, with same-day and next-day installs possible in most zip codes. And the technicians won't leave the premises until you understand how to operate your new home security system.
Your Topeka Home Alarm System Is Backed By 24/7 ADT Monitoring
Regardless of which Topeka home alarm system you choose, be assured that your system is backed by 24/7 ADT monitoring. As soon as an alarm or sensor is tripped, one of ADT's reps will quickly contact emergency responders based on your strategic home security plan. You can also reach out to your monitoring station directly utilizing panic buttons, digital control panels, or as part of the ADT Control app.