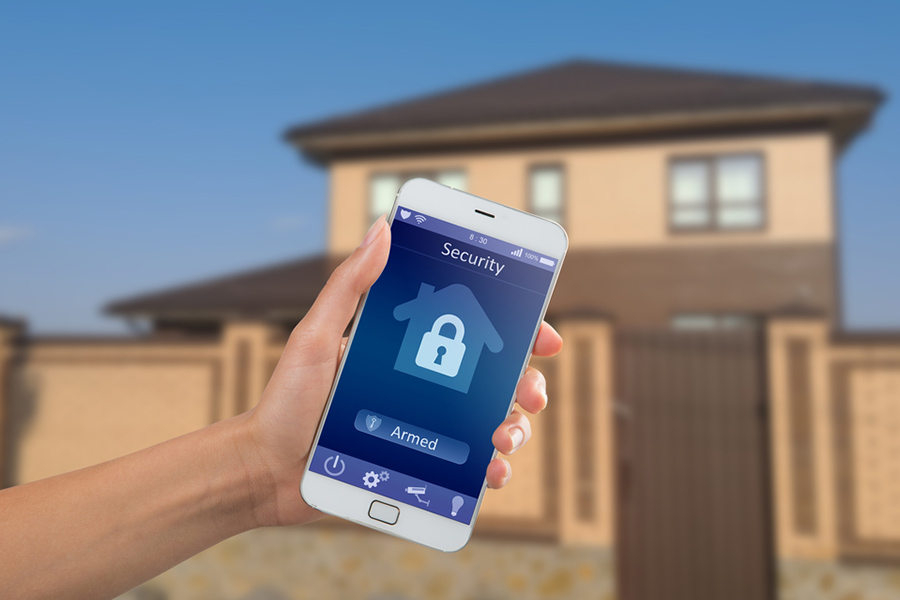 Smart Ways To Protect Your Home From Burglary In Topeka
A home invasion from trained prowlers or opportunistic vandals can happen any time, day or night. The top method to protect your home in Topeka is to be prepared. If you don't want to stay home and alert 24 hours a day, you would be wise to invest in a different option like a state-of-the-art security system. When it comes down to it, the more precautions you have, the more likely you will be at discouraging prospective intruders.
Design A Topeka Security System For Your Needs
Stop worrying about making your home safe and secure. A monitored and customized home security system gives you the right components and backup to protect your Topeka home from burglary. But keep in mind, not all installations provide equal levels of protection. Homeowners are well advised to search for an option that is able to be configured to meet their specific expectations.
Strategically Placed Cameras Keep Watch If A Prowler Is Sneaking Around
An intruder enters your residence through standard access points - doors, windows, and garages. Video devices placed in these critical spots function as a visual cue to a would-be intruder that people are watching. The majority of prowlers won't even attempt to enter a residence with camera surveillance, as video segments can be saved in the cloud. Additionally, to help deter break-ins, program smart lighting to activate when your video device detects unusual movement.
Smart Entry Locks Are A Convenient Way to Safeguard Your Property
A well-built front entry with an effective deadbolt is a must when protecting your home from burglary in Topeka. An entryway with an linked smart lock offers a greater degree of security. With the tap of your smartphone, you can unlock and lock your doors even if you are in a different location. If you don't think you locked your primary entry, simply enter your handy security app and tap the button. Or, better yet, set your smart locks to self-activate 20-30 seconds after you close the door.
Automation Offers More Than A Clever Way To Turn On Lights
There's a range of things you can do with home automation equipment that gives you protection from burglary in Topeka. As an illustration, you might customize an "out of the house" scene that makes certain your garage is shut, the smart locks activate, the temperature is reduced, and the alarm system is active. You could then do the opposite and let your house to enliven as you arrive in the evening: automatically switching on your lighting, raising the thermostat, disarming the alarm, and more.
Take Advantage Of Your Indoor And Outdoor Lights
Intruders always prefer to be obscured in the night, so convey that burglar out of the shadows. Turn on your front porch light and incorporate motion-activated lighting in the surrounding areas of your home. A sudden bright light will showcase the invader, while also notifying neighbors to suspicious movement. Your smart lights can be connected to your video cameras or scheduled to turn on a specified time to make it look like you're in the house.
Protect Your Home From Burglary In Topeka With A Customized Alarm System
The top security system for your Topeka home can be found by simply calling today. From smart locking devices to complete home automation, have one of our experts design a personalized package just right for you. Submit the form on this page or dial (785) 268-2982 to discuss the possibilities we have for your home.