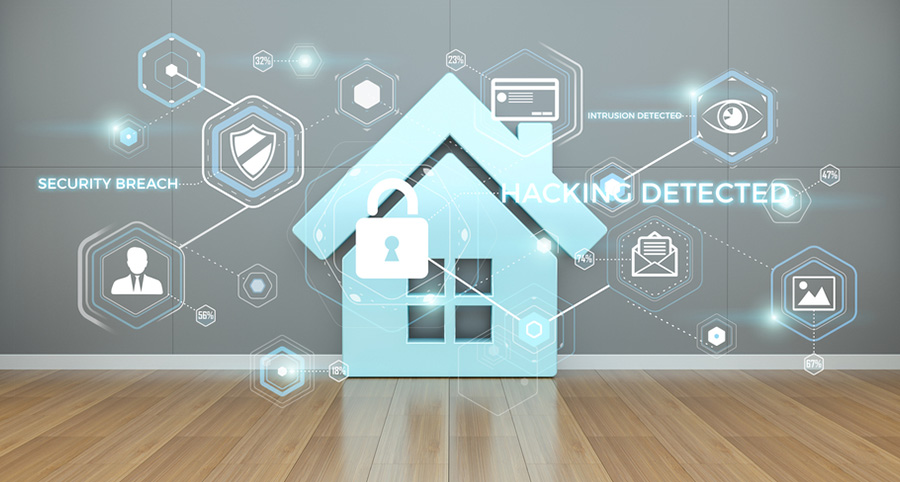 Is There A Reason To Worry About Smart Home Hacking In Topeka?
In various ways, smart components like surveillance systems and video doorbells have made our lives more secure. We have the ability to receive updates if someone walks up to our front porch, and we can even have footage sent to us when dubious activity is detected. Having components we may communicate with through the internet warns us of developing hazards instantaneously. But there is one main disadvantage. The quick access we enjoy is also opening a door online invasions.
Even though you don't need to get yourself in a panic fretting over smart home hacking in Topeka, you ought to be aware of the risk involved and implement a plan to circumvent it.
Methods To Block Smart Home Hacking
It's incredible how the internet has impacted our lives as seemingly everything is accessible online, including your security sensors, smart televisions, and even your oven. The issue is that this generates more opportunities for virtual villains to sneak into your network. Even so, you don't need to forgo wireless home protection packages or other smart devices. Instead, abide by these suggestions and do your part to keep prowlers out of your network.
Create hard-to-crack passwords: This is a requirement for any account, and that includes your home's wireless network. Use lower and upper casing and a blend of letters, special characters, and numbers. Stay away from dates of birth, full words, or anything else hackers may easily guess. A password fabricator will provide something absolutely random and password management software may help you track your various accounts.



Change default settings: When setting up that new router, it will probably come with a preprogrammed password to get you started. Don't forget to update it. Hackers will have these default settings as well. Establishing your Wi-Fi network and home router correctly from day one is critical in maintaining your security.



Create more than one network: Why put your smart oven, your security devices, and your work laptop on one network? The majority of routers permit you to set up a different guest network. Be sure to use it and shield private data present on your laptop, desktop, and phone.



Add protection with a firewall: Firewalls aren't merely for business settings. They can also be used on home network. Firewalls can watch what's happening on your network and stop questionable activity. You might start with a router that offers a built-in firewall.



Use the most up-to-date encryption standards and security protocols: If you own a newer router, you may be able to utilize WPA3, the current wireless security protocol. If that's not an option, WPA2 with AES encryption is still a good choice. You ought to install home security components that protect with 128-bit or higher.



Ensure firmware and software is updated: Keep your software and firmware up to date for all equipment, which includes your networked surveillance units. Many times, these updates will patch vulnerabilities and improve your network security.
Be Cautious of Lower Quality Smart Home Components In Topeka
When working with a reputable company like ADT, you'll be impressed by the fact that any security susceptibilities in surveillance systems or other tools are addressed in a quick and expert manner. Other lesser-known brands might not act in the same fashion. Buying your video cameras, smart thermostat, video doorbell, and other items from a lone supplier like ADT is a wise choice. And having all of your systems hooked up at once will help ensure proper configuration, security, and performance. It's important to note that ADT Command, the central touchpad interface, utilizes two-way encryption when engaging with with your connected devices.
Request Your Own Topeka Home Defense Package
Now that you have more knowledge on how to keep your wireless network secure, it's time to start on your own home defense system in Topeka. The security professionals at Secure24 Alarm Systems will help you create the perfect package for your home. Call (785) 268-2982 or complete the form to take your protection to a new level.