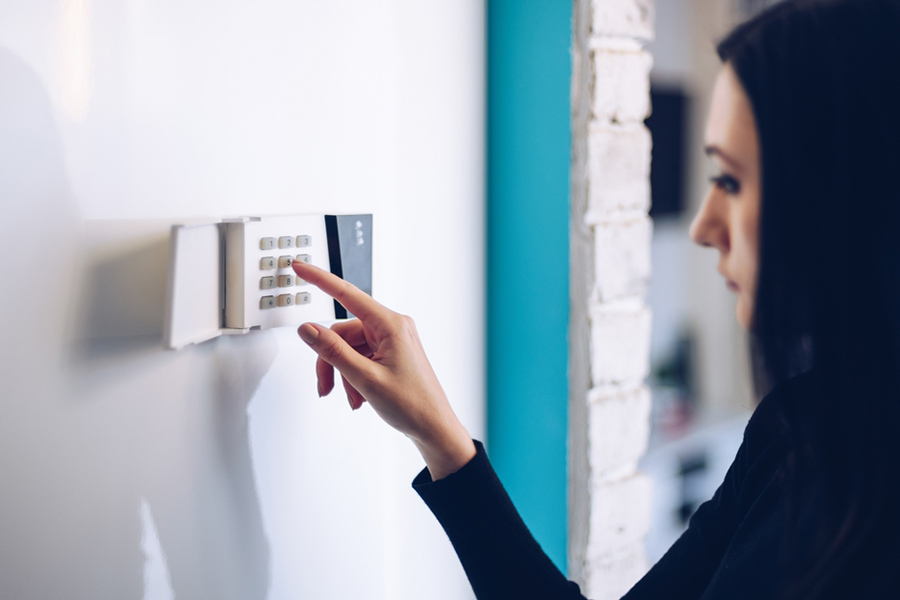 How To Reset Your Topeka System
One perk of getting your security system hooked up professionally is that you seldom need to make major adjustments to it. Even so, there could be times where you need to reset your alarms in Topeka. When using a smart command interface, a reset normally needs only a couple tap of a button after common events like false alarms and battery changes.
Check Your Instruction Manual Before Trying to Reset Your Alarm Panel
A word to the wise before you begin to reset your Topeka home security system, read your owner's manual first. You wouldn't want to compromise your home's protection because you hit something incorrectly. Additionally, the process might have changed if you switched from a number pad to a digital command hub. Keep in mind that if you're unable to figure out how to reset your system, don't be reluctant to contact the experts.
Resetting Your Topeka Home Security System Because Of A False Alarm
Typically, a false alarm takes place due to the accidental tripping of a sensor. You are able to use the central hub or open the ADT mobile app and tap the shield image and submit your unique passcode to deactivate the system when this occurs. You could get a call from your monitoring professionals, but simply inform them that you had a false alarm.
How To Reset Your Alarm Following A Power Outage In Topeka
If the power goes out due to high winds or other factors, you may start hearing a repeated, high-pitched beep from your central command hub. This signifies that your home's defense is using the secondary power source. To reset your unit and stop the constant chirping, you must take steps to disarm and rearm your security.
However, if your power outage lasts for a longer period of time, you might need a full reset of your home's security. Heed the instructions in your user's handbook -- normally by entering your PIN number and pressing the on/off button two times -- and you should be back in business. You might keep hearing chirps from the backup power, as it's possible it won't cease until the battery charges entirely. Reach out to your home security specialists if you keep having issues with your ADT controls 20 hours after power is restored.
Reset Your Home Security System After Replacing A Battery
On occasion you will have to switch out a battery within one of your home security components. When this needs to be done, you will set your alarm system to "Test Mode" so you prevent setting off a false alarm. Once the new battery is put in place, move the alarm panel from "Test Mode" and resume your usual settings. If the control panel is unable to recognize the component or the battery light remains on, you might require a full reset of your security system.
Reset Your Topeka Security System When Adding Or Removing A User
The addition and deletion of people can be completed on your ADT Command hub and the ADT Control mobile app. You shouldn't need a system reset following the addition or deletion of users. With that being said, if you find yourself moving to a new home already equipped with an ADT security system, you'll want to contact your home security professional at (785) 268-2982 to start a new service. The technician will come out and upgrade components, place other alarms or cameras (if needed), and perform a full reset.
A Well-Designed Security System Is The Right Choice
Attempting to reset a home security system in Topeka can be difficult if it fails to include user-friendly instructions and features. If you're ready to get your functional and powerful home protection system, dial (785) 268-2982 or complete the form below. We'll be ready to help customize the perfect security system for your residence.